The Jeff Dornik Show
The Jeff Dornik Show is a daily live show featuring a blend of interviews and breaking news, hosted by Jeff Dornik. There are five main priorities discussed on this show, which are exposing election fraud, COVID-19 and the danger of the vaccines, our constitutional rights being stripped away, an America First agenda and rooting out the RINOs from the Republican Party.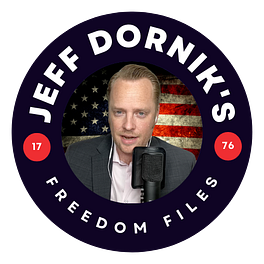 Jeff Dornik's Freedom Files
Bypass the Big Tech censors and get all of Jeff Dornik's shows, articles and interviews sent straight to your inbox.